Frosthaven: Companion App V1.1.1 Release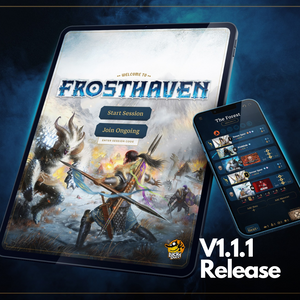 Following feedback gathered on release of 1.1, Lucky Duck Games fast-tracked new features and bug fixes most requested by the community.
V1.1.1 - Release Notes:
- Added possibility to set standee index of monsters and summons
- Added indicator of number of cards left in monster ability deck
- Fixed cards sometimes stuck at the top of the screen
- Better framing of character portraits
- QOL improvements for flying icons
V1.2 is still scheduled for mid-February with a complete rework of the network experience.
Thank you for your patience and feedback!
Leave a comment
Comments will be approved before showing up.