Gloomhaven RPG Playtesters Wanted!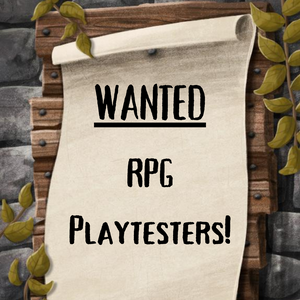 Hello Mercenaries! 
Thank you to everyone who has expressed their interest and excitement about the Gloomhaven RPG! Already, over 24,000 of you have signed up to hear about the upcoming BackerKit campaign for the Gloomhaven RPG & Miniatures of Gloomhaven in April. As we head closer to the campaign, Isaac and the Cephalofair Games team have been working hard on this game system and are ready for a new phase of playtesting. 
This is where we need your help! Whether you're a seasoned playtester, or avid role-playing game & board game hobbyist, there are a wide amount of opportunities on the horizon and we welcome you to be part of the Gloomhaven RPG playtest. 
Sign-Up to be part of the playtest by filling out the Cephalofair Games Playtesting Application.
Thank you and "Epic Strategy Awaits!"
17 Responses
Leave a comment
Comments will be approved before showing up.